---
Moving to Valencia can be a great option
Valencia is the third largest city in Spain, after Madrid and Barcelona. Its administrative centre has a population of approximately 800,000 inhabitants, rising to around 2,500,000 in its metropolitan area.
In addition to being one of the capitals with the greatest tourist appeal in our country, it has important economic sectors, among them the maritime transport, being the Port of Valencia the busiest in the Mediterranean and the fifth busiest in Europe.
Undoubtedly, a beautiful city with a magnificent quality of life.
Compelling reasons to move to Valencia
There are many reasons why you may choose to move to Valencia. We set out here seven reasons that are perhaps the most noteworthy. Take note:
This is one of the reasons that attracts more people from abroad. Valencia has a very pleasant climateThe area has hot summers and mild winters, with sunny days practically all year round (more than 300 days a year).
The city is served by tramway, bus, metro and Valenbici, a great way to get around the city. It is also only 350km from the two largest Spanish cities, Madrid and Barcelona, respectively.
Wide range of cultural and sporting activities:
It has a variety of museums, theatres, cinemas, concerts, monuments, art galleries, street markets, golf courses, etc.
To find out more about culture, art and sport, be sure to visit the Valencia official tourism website: https://www.visitvalencia.com/
The options are many and not to be missed. In this respect, the City of Arts and SciencesThe city has become a kind of symbol of its city as an icon of modernity. It is also essential to visit La AlbuferaIt is a unique environment in the world where you can enjoy, for example, beautiful sunsets while taking a boat ride.
Kilometres of beach flood its coasts to enjoy most of the year. They are also an enclave of beautiful Mediterranean villages; another of the most important great attraction for foreigners.
Internationally famous for its paella, it also offers a wide range of Mediterranean delicacies. Dishes such as esgarraet, pumpkin fritters, the aspencatthe Valencian pot and the all i pebre are particularly typical and must be tried. But, of course, you can't miss a snack based on horchata accompanied by the typical fartons or a coca de llanda for breakfast.
Host of major international sporting events:
Formula 1, the Moto GP World Championship, the America's Cup and the Valencia Open Tennis are just some of the major international sporting events that attract thousands of visitors each year.
Traditional festivals of international tourist interest:
The famous Failures, A spectacle full of art, creativity, ingenuity and colour, which between fire and gunpowder, undoubtedly surprises the spectator. It is one of the most outstanding popular festivals in Spain and Valencia attracts a lot of tourism thanks to this important and peculiar celebration.
---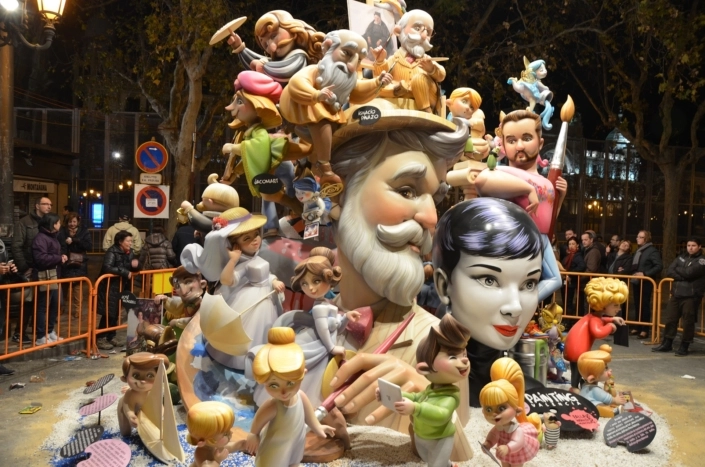 ---
We hope these tips will help you to make your decision and, if you finally decide moving to this beautiful city, has GIL STAUFFER for the move and save yourself headaches. We have offices all over Spain and also in Valencia. Do not hesitate, we will help you throughout the process.
On the other hand, take note of the tips listed in this article if you want to find out more about how to move to Valencia and what is the price of a move in Valencia.
---
These are tips offered by GIL STAUFFER, your removal company since 1905.