---
What are the advantages of moving to another city?
Moving house can always have positive aspects. A move is something that can make us feel a bit lazy because it involves a lot of uncertainty, but moving to another city always has advantages. We tell you about them.
At the thought of moving house there is a feeling of stress because of all that it entails. In the end, it is about moving your whole life from one place to another and this undoubtedly creates a certain amount of anxiety. Whether it's with your family or on your own, as a general rule, you always need help. But the most important thing is organising and acting with positivity and patience. Take note of these recommendations and everything will certainly be much easier:
When we move to another place, whether temporarily or permanently, near or far, we need to keep an open mind. Not only because we have to adapting to the new environmentBut also because no matter how far-sighted you are, circumstances will always be different and you will undoubtedly have to adapt to the new environment.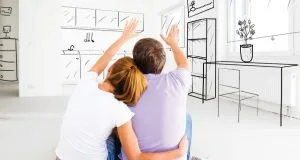 Keeping a positive outlook is undoubtedly important for any action in life, but even more so when it comes to moving to a new home. Try, therefore, to visualise the positive aspects that the new city can offer youThe advantages of moving to another city and all that this entails.
You will have the opportunity to meet other people in that environmentNew neighbours, maybe new friends. It all depends on your willingness to interact in this new neighbourhood.
It is an ideal time to tidy up and decorate. Moving house is a perfect pretext to clean and review everything we don't use and get rid of some objects that perhaps we no longer use or that we simply want to recycle. It is also a good time to decorating your new home with enthusiasm and possibly with a new particular and modern style.
Changes and new opportunities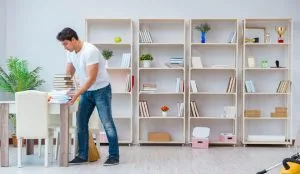 It is a good time to make all kinds of changes. Also a spiritual change. By starting a new stage in another place you can start a new life with an open mind, discarding all the bad things and keeping only good thoughts. It is the perfect excuse to be able to "starting over"They are creating new routines and adopting different habits.
You can also go shopping for items that brighten up your life and make you feel at home in a comfortable home where you feel happy. Use, for example, coloured lights, plants that add colour to your home, cushions in shades that match the curtains, strategically placed lamps that add warmth to the atmosphere and, in general, objects that identify with a sense of joy and well-being.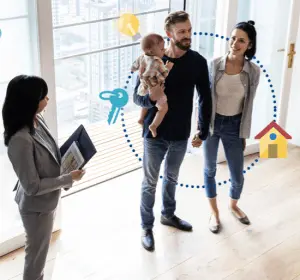 They are all proposals that invite optimism. The perfect combination of these opportunities can make your move a seamless and truly enjoyable task where you will find a number of attractions.
And, if you want to relieve yourself of the stress of moving, you can count on a specialised company. Request here your budget free of charge and without obligation. The experience of a company will also help you to organise all the aspects involved in a move in a rational and less arduous way. Everything will be a lot easier and all the loose ends will be neatly tied up.
In the event that your move is internationalWe recommend that you also read our article on tips for happiness abroad.
On the other hand, we leave you here, in addition, others decorating tips to make your home more spacious.
Don't hesitate any longer and take the plunge into a new adventure. You won't regret it.
---
These are tips offered by GIL STAUFFER, your removal company since 1905.