Why move to Madrid? In this article we tell you a few reasons why moving to Madrid may be a good idea:
"Well, well! There's no beach here..." As they said Refreshments in his legendary song and it is true that if you are looking for the sea, this is not the city for you. However, Madrid has become one of the capitals of Europe The most attractive for tourism and the choice of many looking to live in a new city. Here are some of the reasons that may help you make up your mind to move to Madrid.
It is the capital of Spain and one of the most populous cities in Europe.
Behind London, Paris and Berlin: This allows you to be in constant contact with people from all the cities in Spain and many from all over the world. Madrid is a cosmopolitan city open to many different cultures.
Increased employment opportunities
It is the city of Spain which offers the largest number of jobs due to its dense population and the amount of products and services it demands.
This capital city  offers a wide variety of employment. So if you are looking for new professional challenges, Madrid is a good option to investigate.. It is home to the headquarters of many of the most important companies in Spain and Europe and the largest multinationals are represented here. Likewise, the tourist sector has a very wide range of options on offer here, as the variety of leisure alternatives is enormous.
The cultural and leisure offer in Madrid is endless.
So much so that it has been compared to New York and dubbed in the same way as "New York City".the city that does not sleep". It is full of cinemas, museums and theatres with a rich and varied cultural programme. It is also the setting for festivals of all kinds throughout the year. If you like to go out and party, you are definitely in the best place to do so, as Madrid offers a holiday from Monday to Sunday.
What cultural sites to visit if I move to Madrid
Do you like art and culture? Here you can find the most important museums in Spain, such as the Thyssenthe Queen Sofiathe well-known Prado Museum or you can even get a close-up look at the most important national and international figures in the Wax Museum. But not only that, it also preserves a great diversity of architectural culture; as Ana Belén sang "Look at the Puerta de Alcalá" or the Puerta de Toledo.
Leisure in Madrid if you decide to move to the capital city
Madrid has a wide range of leisure activities. For the more gluttonous, you can go to the Plaza Mayor to eat the typical calamari sandwichhow you can enjoy the best of the best concerts at the Barclaycard Center of Madrid. If nightlife is your thing, there is a wide variety of pubs and discotheques where you can dance non-stop, for example, reminiscing the Movida Madrileña at the Malasaña neighbourhood.
Madrid caps
It is one of the best cities for the canoeing and tapas as most bars offer you a free tapa with your beer. It is a Madrilenian tradition to sit on a terrace in the sun enjoying a beer and a tapa.
Warm climate
It is true that the climate of Madrid is a bit extreme with high temperatures in summer and cold in winter but if we compare the city with other European cities, the temperatures in the summer and the cold in the winter, the Winters are short and not very cold. At Madrid it hardly rains and the sunshine is present almost every day of the year.
It has a continental Mediterranean climate. Winters are cold, with some frosts in December and January, and summers are hot, though fairly bearable. Those who don't like rain are in luck, as rainfall is usually low.
The people are very welcoming
Madrileños are used to seeing their city full of foreigners and they like it because they are proud of the place where they were born. In general they are open and friendly people.
The Madrid saw
It is located in a marvellous enclave and is a paradise for escape the hustle and bustle of the city both in summer and winter. Climbing, skiing, hiking, multi-adventure sports, swimming in the natural pools, spending a relaxing picnic day are some of the activities you can do.
Long business hours
Where you can always buy everything. The shopping centres are open every day from 10:00 to 22:00, most restaurants do not close their kitchens, so you can eat at any time of the day, and if they do close their kitchens, the opening hours are very long.
Fantastic public transport network
Madrid is a large city with excellent transport links and numerous metro lines with an extensive timetable, commuter trains, day and night buses at a very cheap price compared to other European cities.
Don't worry about your car, or if you don't have a driving licence. This city enjoys a fantastic public transport network, y very good communications. It's no coincidence that: the Madrid Meter fly!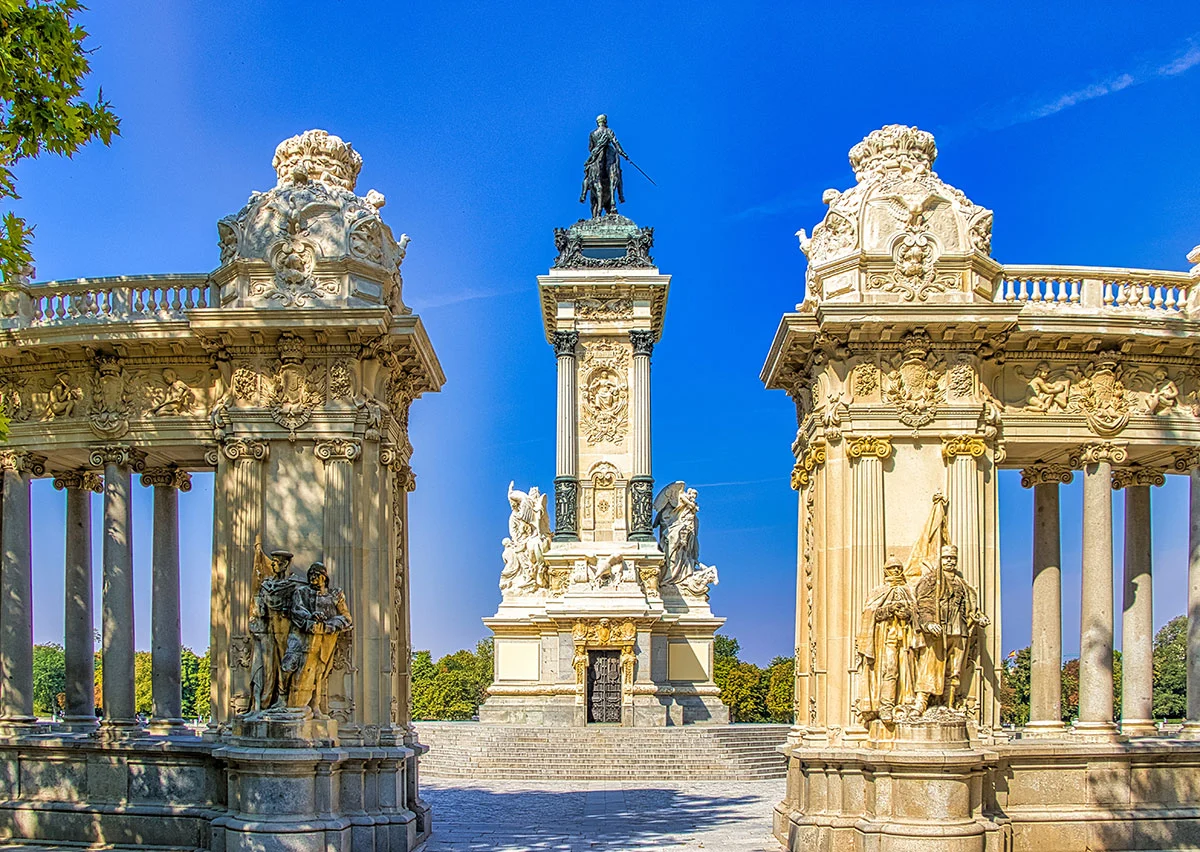 There is still more!
It is a well-known place for study. Madrid has some of the best universities in Europe as the Complutense University of Madrid Madrid The Autonomous or the King Juan Carlos University.
And don't worry about peace and quiet and relaxation.because on the outskirts of the capital there is the sierra, more specifically where the famous Manzanares River. Even for snow sports lovers, in the winter months you can enjoy several ski slopes. And speaking of sports Madrid is a sports cityIt is home to some of the most important stadiums in the world such as on Santiago Bernabeu.
Madrid is home to some of Spain's most famous shopping streets: The Gran Vía or Serrano Street, are undoubtedly paradises for fashion lovers dwhere you can find the latest trends and luxury brands.
Conclusion
As you can see, there is no shortage of reasons for moving to Madrid may be a good idea and we could give you some more, but if you finally decide to move to Madrid, you will discover them yourself.
Moving to Madrid can be a great idea. "From Madrid to heaven", he have heard it many times throughout our lives. Wise Benaventewho wanted to settle us "from the cradle to Madrid and from Madrid to heaven". What I didn't know is that before we go to heaven, we have to walk, run, jump, laugh and cry in the streets of the capital.
If you finally decide to move to Madriddon't think twice, grab your suitcase and don't worry about your move, MOVINGS MADRID GIL STAUFFER takes care of everything.
? In the following articles you will find more information about the Spanish capital:
Removals In Madrid: How To Organise The Move To The New Home?
---
These are tips offered by GIL STAUFFER, your removal company since 1905.