---
Are you considering living and working in San Francisco?
In this post here are some useful tips before you move to this beautiful city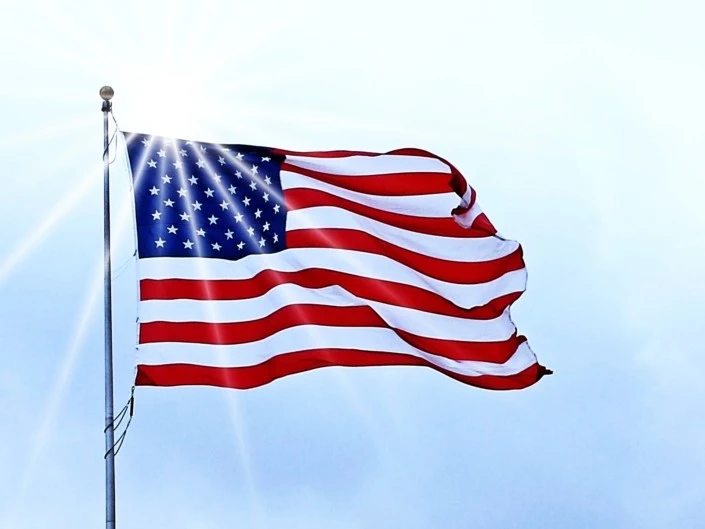 Located in eastern California, San Francisco is a county city and the fourth largest city in the state. With approximately 800,000 inhabitants, it is the second most densely populated city in the country after New York. It was founded in 1776 by Spanish settlers who built a fort on what is today the Golden Gate. It belonged to the Viceroyalty of New Spain until Mexico's independence in 1821 and in 1848 became a U.S. territory along with the rest of the United States. Alta California.
Some notes on the US economy
According to data provided by the Chamber of Commerce of Madrid,  The United States is the world's leading economyhas 329 million consumers who have an income of per capita 63,500 (in 2020 IMF). According to World Bank data, in 2019 the US ranked second as an issuer of investment (9.5% of the world total) and was the leading recipient of foreign investment (15.9% of the total).
In the business sphere, Spain and the US are in close contact with each other. strong bilateral trade relations. In 2019 it was the sixth destination for Spanish exports and the fifth supplier. As of November 2020, the bilateral balance stood at 2,217 million euros, favourable for Spain.
The US economy is characterised by the flexibility of its markets. The share of the public sector in economic activity is relatively low. The country invests heavily in research and development, has a very flexible labour market and a large availability of capital, which allows it to be in a position of being one of the most competitive countries in the world. very high technological levelThe EU's research and development activities, particularly in business and consumer services, information technology, medicine, aerospace and military technology.
Customers are looking for immediacy. Speed in acquiring the goods and services they need is essential and they have a wide range of purchasing options, as well as great freedom and protection.
On the other hand, it is a very legalistic market and, as a consequence, to operate in this country it is necessary to have an intense specialist legal adviceThe Commission has also proposed a new regulation, so as not to be at a clear disadvantage vis-à-vis local operators.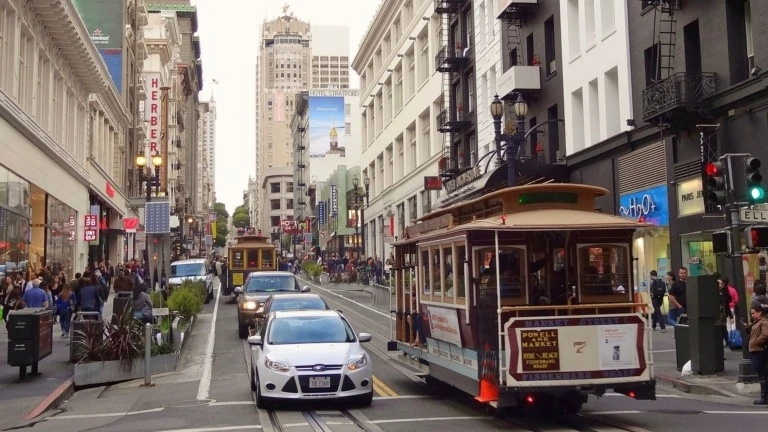 Working in San Francisco
The tourismwhich is injecting more than $8 billion into its economyis the backbone of San Francisco. Music, film and popular culture have sponsored his cultural heritage worldwide, making it the world's third largest city in the USA most visited. All of this makes this city a great attraction for professionals in the service and hospitality sector.
It is also a ideal destination for highly qualified people by the enormous development of its economy. The area of San Francisco Bay and a large part of the metropolitan area are home to the cradle of technologyThe famous Silicon Valley. Many of the largest technology corporations as Google o Facebook are located here. Also powerful Startupsas Uber and Twitter. All of this turns the city into a gigantic job vacancies for profiles technology professionals such as programmers or developers.
In addition, San Francisco has positioned itself as a biotechnology and biomedicine research centre. In the district of Mission BayThe second campus of the UCSFThe California Institute for Regenerative Medicinea major public body that funds the programmes stem cell research; without a doubt an unbeatable one opportunity for scientists y biologists from all over the world.
Of course, finding a job in San Francisco It's not as easy as taking the plunge. It will vary greatly depending on whether you are senior o juniorof your work experience and your contacts. In order for a American company you, you have to justify that there is no one in USA with your own knowledge y capacities to realise this work. So much so that by law they are obliged to provide you with a minimum wage 90,000 euros to prevent the companies look in the labour markets foreigners qualified personnel cheaper. Once a employment relationship with some american corporationwill be in charge of managing your professional visawhich will give you permission to be in USA for 3 years, which can be extended, and will assume all management costs. The procedures can take between four months and a year. However, one way to achieve a WORK PASS easier and faster, are the traineeship visas. You are allowed a stay of six months to one year and the company should not assume a high salary as in the other case. It is not the most suitable and of course it does not give you the stability that you get with a professional visa although it can be recommended for profiles of young people. There is also another type of visa for six months for workers in Spanish companies who are thinking of expanding in the United States and want to explore the market in their sector.
Some recommendations to make your way in the american labour market if you lack contacts, are to attend events of networking with a tourist visa and establish a good strategy for branding staff on-linethrough profiles such as Linkedin or blog platforms.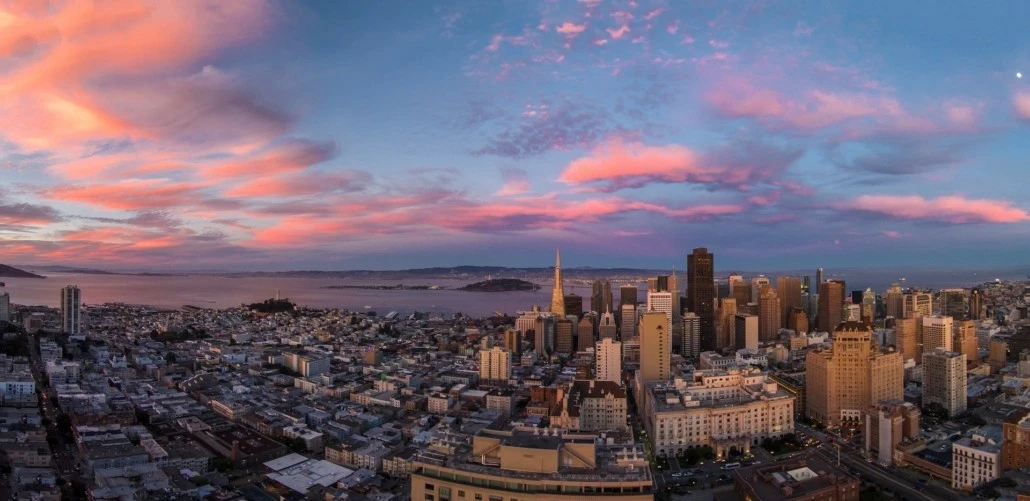 Curiosities about San Francisco
The famous Chinese fortune biscuit was actually invented in San Francisco by a Japanese resident named Makoto Hagiwara.
Al Caponethe popular mobster who was taken to the Alcatraz prisonI used to give concerts here every Sunday.
Yerbabuena was the original name of the city, in honour of the abundance of this plant.
At San Francisco It is illegal to beat a carpet in the street. Cleaning car windscreens with underwear is also prohibited, as is walking elephants without a leash.
The Beatles gave their last full concert in Candlestick Park, park of San Francisco, on 29 August 1966.
If you're still hungry for more, don't miss the podcast from Expatriates San Francisco.
If you are going to take the final step from move to San Francisco, request a quote for your move as soon as possible. GIL STAUFFER carries 110 years of moving lives from continent to continent. We recommend that you read also these tips for international removals. They will be of great help to you in your planning.
Further information
you may also be interested in the following articles:
---
These are tips offered by GIL STAUFFER, your removal company since 1905.