---
Moving to Australia: Tips and advice for moving to Australia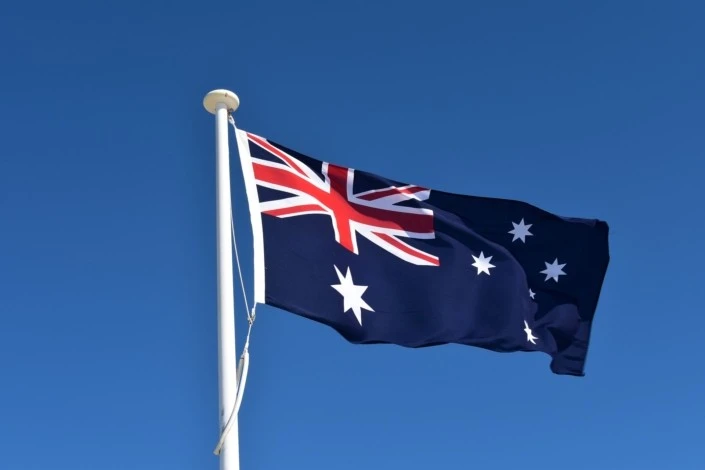 Australia, located on the continent of Oceania, is the sixth largest country in the world with a surface area of 7,692 million km². However, it is a very unpopulated country: 25 million people make it a territory with a population density of 3 inhabitants per km², one of the lowest in the world. It is in the coastal cities: Sydney, Melbourne, Brisbane, Brisbane, Perth, Adelaide and the capital Canberrawhere 90% of the population is concentrated.
On landing in this faraway countryThe profile of the coast over immense, clear blue waters. This perspective already gives us an orientation on the greatness of the country and its endless snow-white beaches. Wide horizons, open spaces and a pure, clean atmosphere are the first things you notice. All of this creates a sense of freedom that rescues the spirit from accumulated stress. It is an ideal place to go on holiday, but it is certainly a place that invites you to stay for a long time.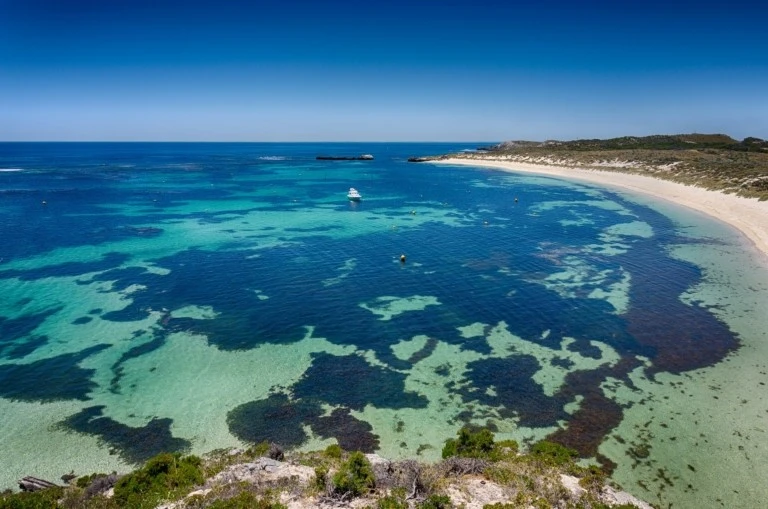 Geographical issues
It is popularly conceived of as one of the largest islands in the world because the visible territory is surrounded by water, but it turns out that geographically it is not an islandAustralia sits on its own tectonic plate and is therefore considered to be a continent. In any case, it is the sixth largest country in the world and is located in Oceania and, respectively, in the Southern Hemisphere.
Sandwiched between the Indian and Pacific Oceans, Australia occupies the main landmass of the Sahul shelf. Australian continent. It is therefore part of Oceania - the smallest continent - along with New Zealand and the archipelagos of Melanesia, Micronesia and Polynesia.
Australia is also a federation of 16 territories: 6 states -New South Wales, Queensland, South Australia, Tasmania, Tasmania, Victoria and Western Australia- and 10 federal territories -Ashmore and Cartier Islands, Australian Antarctic Territory, Coral Sea Islands, Heard and McDonald Islands, Norfolk Island, Christmas Island, Cocos Island, Australian Capital Territory, Jervis Bay Territory, and Northern Territory.. Each of them has its capital.
Economic data
Australia, one of the world's strongest economies. It has more than 25 million consumers with high purchasing power and a GDP per capita of USD 51,812.15. Although the Covid-19 pandemic ended its thirty years of continuous growth - the longest period in an OECD economy - it is a market that offers a very favourable and suggestive outlook for companies and businesses. Despite the current situation, foreign investment in 2020 increased by 2.5% and in 2021 by 5.25%. Australia has risen from 2019 by two positions in the ranking of the world's economies and is currently ranked 12th.
Despite its remoteness, Australia is a strategic market and, in terms of trade, it has been a preferential country for Spain in recent years. The economic and trade relations with Spain are excellent.. The incentives for Spanish companies lie not only in Australia's excellent economic situation, but also in the country's commitment to open markets, its economic and political stability, its transparency in terms of foreign investment and its strategic position to operate in other markets in the Asia-Pacific area.

Working in Australia
Australia is one of the countries with lower unemployment rates with only 4.2 % of unemployment in 2021. The country can be a good choice for professionals seeking employment in any sector, but the most competitive are those related to commodity production, minerals, energy, construction, and health, education and financial services. It is the second largest producer of gold in the world (after China) and gold production increased by 3 % in 2021, possibly due to the impact of the predicted end of the pandemic.
The Australian Government has published a list of the sectors that more professionals demandThese include mainly the mining sector, but also the hotel and catering industry, gastronomy, tourism, marketing, IT (information and communication technologies), construction and the health sector.
However, despite the great opportunities it offers, in order to enter Australia as an expatriate it is advisable to pay attention in good time to the application for visas of workIt is a very demanding and strict country. Therefore, the ideal way to work there is to look for a job from Spain to get a company to look at you beforehand and sponsor you. You can also choose to get a tourist visa or a student visa (which limits working hours), but these visas are expensive and involve a lot of bureaucracy.
Another option, perhaps the most viable one, is to get a Skilled migrant visaHowever, it is not easy, as it involves homologating your qualification in Australia and depending on the needs of the country, there are more or less obstacles. In addition, you need a full command of EnglishThis includes passing the IELTS test in many cases, which is a must for any job there, although for work in the service sector the level of demand is lower and you could get by with the IELTS test. First Certicate.

In any case, it's worth a try, as the country is wonderful and the remunerations are usually quite high. In Australia, the minimum wage is 2,080.5 euros per month, that is, about 25,000 euros per year. If you are a highly qualified person, have a good command of English and get a visa, your salary will obviously be higher according to your professional profile.
It is worth noting that Australia is a paradise in terms of civility. In particular, one of the best cities in the world to live in is Canberra due to access to health, public safety, the environment, education and other issues. The system of health is exceptional, but foreigners are not entitled to public health care, so private insurance is necessary.
Climate
The climate and the cardinal points work in reverse than in our latitudes and the starry sky is different from the one we see in Europe. These are the antipodes and there the sensation of freedom is washed away with a peculiar aroma of cinnamon.
The climate is generally desert and 40 % of the Australian territory is covered with dunes, although there are various climate zones. The northern part of the country has a tropical climate, while the south is more like the Mediterranean. The seasons are just the opposite of the northern hemisphere: spring is from September to November, summer from December to February, autumn from March to May and winter from June to August.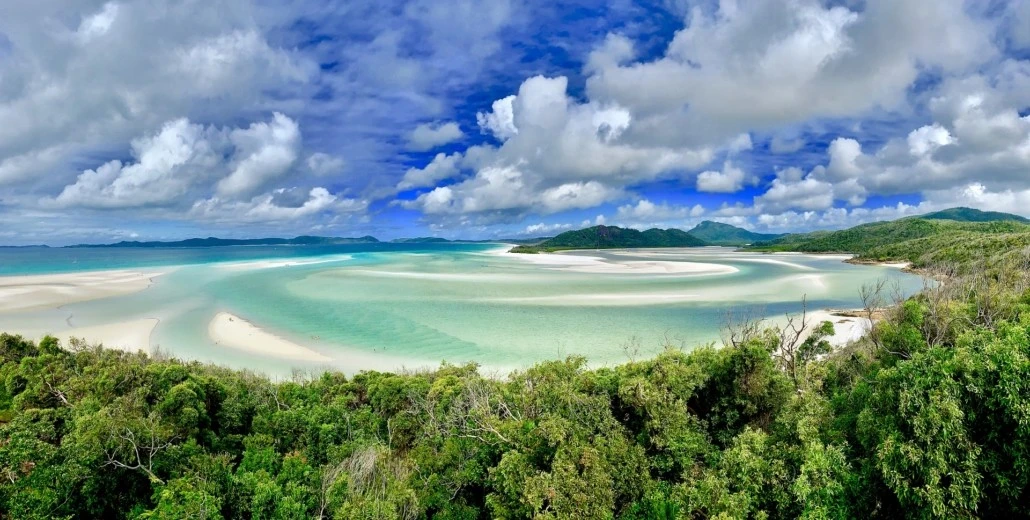 Tourism
Travelling to see the country takes time because its dimensions are enormous. So a flight from Sydney to Perth takes about four and a half hours, but if the flight is to the Great Barrier Reef area it takes about six hours. Nevertheless, it is well worth trying to see as much as possible.
In terms of tourism, Sydney is the most visited city as it has some of the most visited sites such as the Sydney Opera House  or the Sydney Harbour Bridge.
The Great Barrieer Rief is something we can't miss if we travel to Australia. Its transparent waters and coral reefs will leave an indelible memory for life.
Ulurualso called Ayers Rockis a natural icon of Australia that was declared a UNESCO World Heritage Site in 1987. It is a curious rock formation sacred to the indigenous Australian people and is within the National Park. Uluru-Kata Tjuta in central Australia.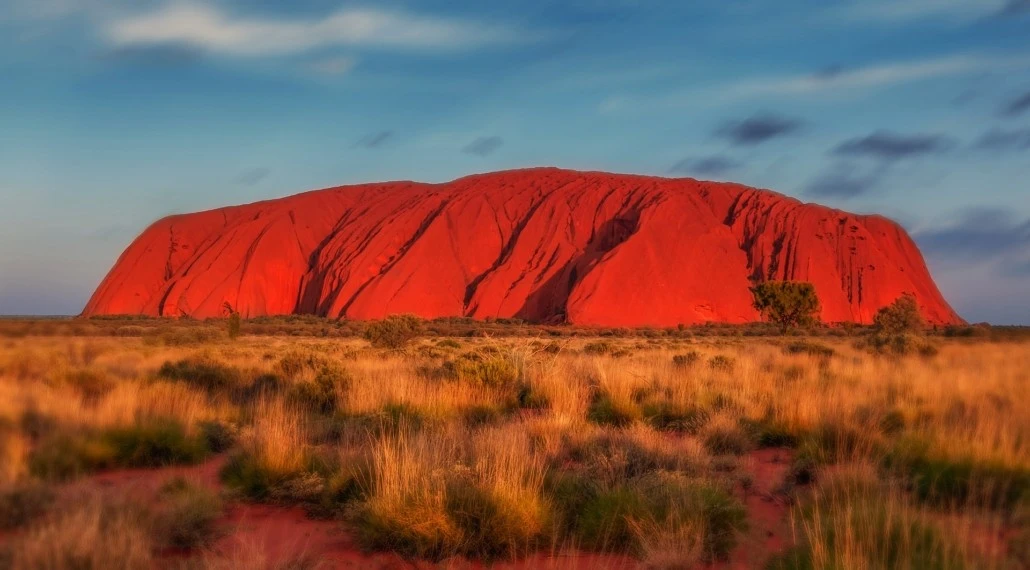 But apart from these three must-haves, there is much to see and the list would be endless, so we highlight here only some points of interest such as: Fremantle, Pinacles Desert, Cairns, Blue Mountains, Cape Le Grand National Park, Fraser Island, Kangaroo Island, Wave Rock, Daintree, Kings Canyon, Wallamon Falls, Rottness Island, Adelaide, Margaret River, Port Campbell National Park, Melbourne Graffitietc. The point is that it is not possible to get to know Australia in a few days.
Australian cuisine
Barbecues are very typical aussie. The kangaroo meat is one of the delicacies worth trying. With a slightly stronger flavour than veal, it is presented simply as a steak grilled, accompanied by a side dish of vegetables or stews prepared with spices. The crocodile is a delicacy with a flavour similar to chicken and beef. emu - an ostrich-like animal - is also eaten grilled or in the form of a hamburger.
As for the fishThere is a very good offer. The quality of the salmon and of a fish called "salmon" is outstanding. barramundi similar in texture to sole, but tastier. Also, the famous fish and chips The English dish is offered in many restaurants accompanied by a special sauce. Generous portions of prawns, oysters, fried squid, crab and other seafood are available at very good prices.
The oil and gas industry Australian wine is one of the most important in the world. Its wines are very good and there are more than 600 wineries in Victoria alone.
Vegemite is a brown paste made from yeast extract and has a salty taste. At any time of the day, Australians of all ages drink it. sandwiches or toast spread with this product.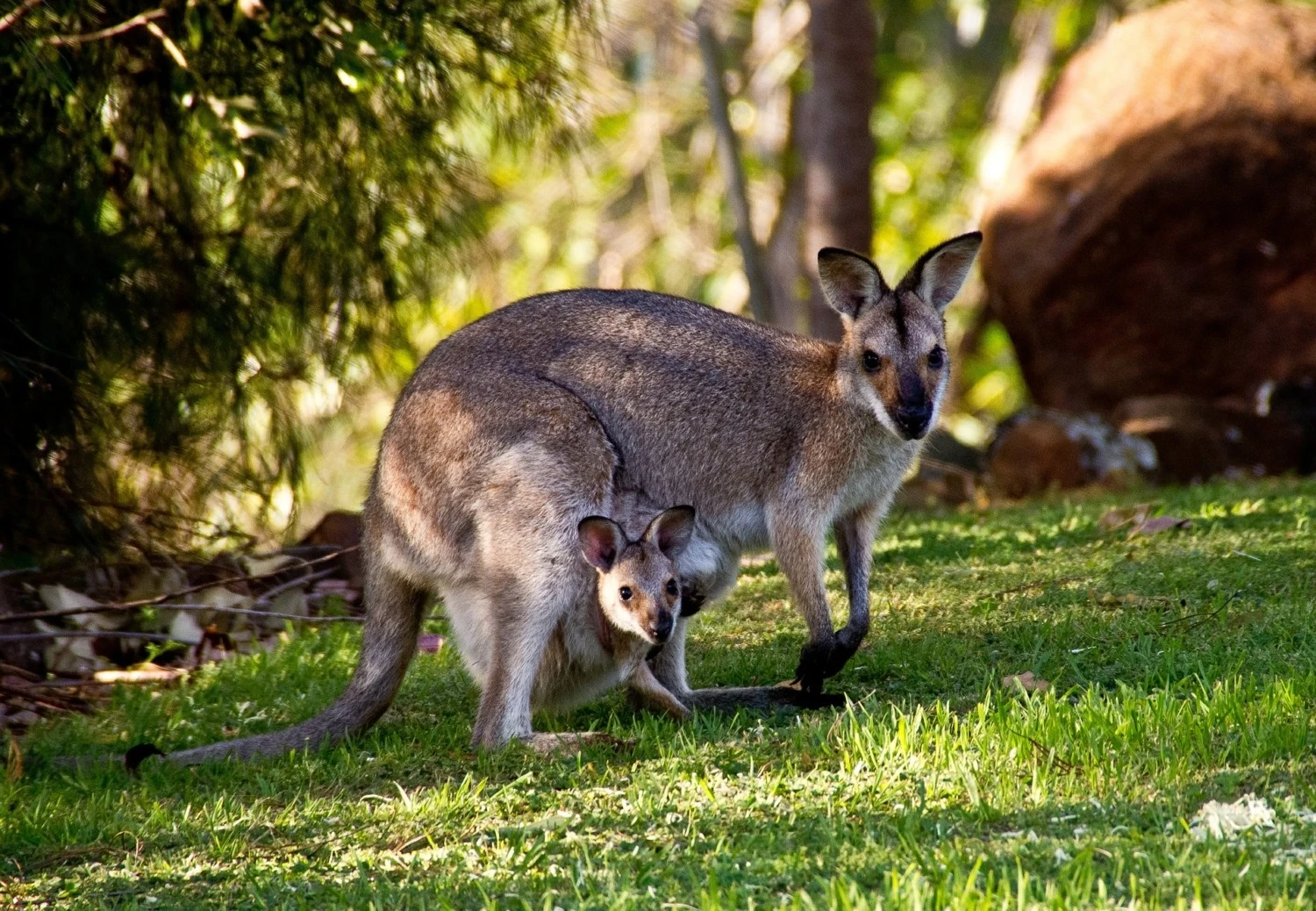 Curiosities
The name Australia comes from the Latin adjective australiswhich means "southern". Australians, with an English full of contractions and a very particular pronunciation, call the country "...".Oz". Sometimes, it is difficult to understand them and it is difficult to interpret certain phrases in slang Australian.
Its capital is Canberraalthough many people think it is Sydney.
The phrase "Australia no more down under"is a kind of slogan that is printed on souvenirs to figuratively positivise.
The first Europeans who lived in Australia were imprisoned.
Australians call the British pommiesThe country was a prison colony of the United Kingdom from 1787 to 1868, and POME (Prisoners Of Mother England) were the initials on the convicts' uniforms.
For every Australian there are approximately two babysitters (about 40 million kangaroos).
The Aborigines Australians make up only 2% of the population. However, there are more than 400 Australian Aboriginal peoples, each with distinct cultural traits and geographic locations.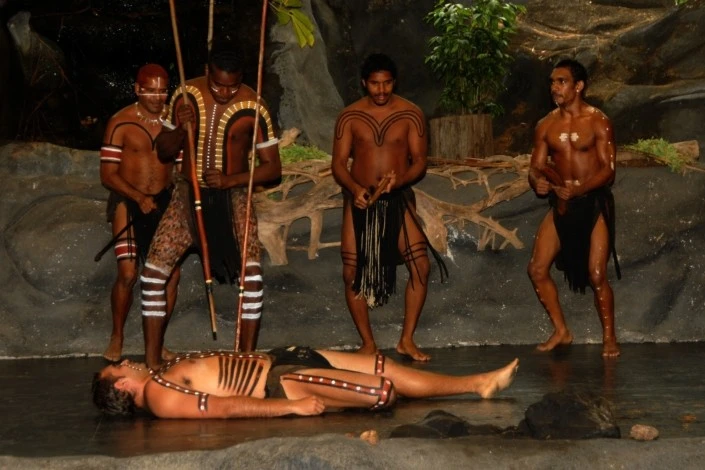 Further advice
If you've been wanting to know more about Australia, you can listen to our podcast of expatriates in Australia.
Gil Stauffer has been moving lives from continent to continent for over 115 years. If you're taking the final step, apply now! budget for your international removals with the best professionals!
If you want to know more about what is the price of an international removaldon't miss our post with all the information on international removals and prices.
We also leave you some tips for happiness abroad. Nevertheless, we are sure that you are going to live this adventure with enthusiasm and joy. Good luck in your journey!
---
These are tips offered by GIL STAUFFER, your removal company since 1905.