Moving to Sevilla may be a good idea, for as Los del Rio used to say, "Sevilla has a special colour".
But this Andalusian capital not only has a special colour, it also has a lot of art. It is a small, pleasant, comfortable city, without the crowds of a big city like Madrid or Barcelona and with the charm of smaller cities like Cádiz, Granada or Córdoba. Set on the banks of the Guadalquivir River, its neighbourhoods Triana and Los Remedios occupy the right side of the river which turns this city into a river port. If you still don't know why you should move to Sevilla, join us on this journey, we will show you what that special colour is:
A few reasons that make Sevilla special:
The weather is certainly a good reason to move to Sevilla if you love the heat. Summers are dry and extremely hot with very mild winters.
The river Guadalquivir is the topographical element that has had the greatest influence on the city, not only because of the many tourist and industrial activities that take place there, but also because of the sporting activities. It is possible to WATER SPORTS such as rowing and canoeing.
The gastronomy sevillana is characterised by the typical products of the Mediterranean diet. For the high summer temperatures, the following are the most important: the Andalusian gazpachovarious types of cold dishes called salpicón It is also very common to taste Serrano ham, as well as different types of cheese.
Sevilla has a developed road and rail transport networkas well as a international airport. It is also served by metropolitan and city buses, suburban trains, trams and the metro.
Cultural offer: Sevilla is the city with the highest number of listed monuments in Europe. These include the Cathedral, the Giralda, the Alcazar and the Archive of the Indiesas well as the Torre del Oro or the Plaza de España. It also has a variety of theatres such as The Lope de Vega Theatrethe Central Theatre and numerous museums, each specialising in a particular subject. The following are of particular note: Museum of Fine Arts, Archaeological Museum.
Cultural eventss: The Flamenco Biennial is a festival held in Sevilla every two years and takes place in the city's various theatres to bring this emblematic musical genre to life. Also noteworthy is the  SICAB, International Horse Show which is the most important Purebred Spanish Horse Show in the world. The Real Maestranza Bullring de Caballería de Sevilla is one of the oldest bullrings in Spain. It is the seat of the bullfights that take place in the city, with special relevance for the amateurs to those that are held during the the April Fair.
Popular festivals: Sevilla Easter become one of the most important cultural, religious and artistic events in the city.. The April Fair is a popular festival that takes place in Sevilla in spring. The Pilgrimage of El Rocío is a festive pilgrimage to the hermitage of the Virgen del Rocío  which takes place on Pentecost weekend. 
It has several football stadiums as: The Olympic Stadium of La Cartuja the Ramón Sánchez Pizjuán football stadiumwhich is the scenario used by the team Sevilla Football Club, the Benito Villamarín football stadium is the stadium used by the club Real Betis Balompié.
What to consider before moving to Sevilla
Moving to a new city as Sevilla is an exciting decision but it also requires proper planning. Here are some things to consider before making your move, specifically in relation to hiring a moving company and using a furniture repository:
Investigation of Removal Companies
Before moving to Sevilla, it is essential to research and compare several moving companies in the city. Read online reviews, seek recommendations from friends and family who have recently moved and ask for detailed quotes.
Make sure the company is registered and authorised to carry out local removals. There are companies that not only do Removals to Madrid, Barcelona or Sevilla, some do international relocations. The company's experience and reputation are key factors to consider.
2. Set a Realistic Budget
Define a clear quote for your move is crucial. This budget should cover the costs of hiring a removal company, possibly a furniture repository and other related expenses.
Request detailed quotes from several companies and make sure you understand the services included in each offer. Being financially prepared will avoid unpleasant surprises during the moving process.
3. Services Offered by the Removals Company
Different moving companies offer different levels of services. Some provide complete packages including packing, dismantling of furniture, transport and assembly at the new location.
Others may offer more basic services. Choose an option that suits your needs and preferences. Clearly communicate your expectations to the company to ensure that they can meet them.
4. Secure your belongings
Before hiring a moving company, make sure that they offer adequate insurance for your belongings during the move. Ask about insurance coverage and conditions.
This will give you peace of mind in case of damage or loss during the moving process. If you have high-value items, consider declaring them and insuring them separately if necessary.
5. Research and References
Don't underestimate the importance of references and reviews from previous customers. Ask the mover to provide references from similar movers in the city. Also, look for online reviews to get a broader perspective on the experience of other customers. A company with good references and positive reviews is more likely to provide reliable service.
6. Date Planning and Coordination
Planning and coordinating the dates of your move is essential. Book the moving company's services well in advance to ensure that they are available on the desired dates.
This is especially important if you are moving during a peak moving season. If you plan to use a storage facility, check availability and coordinate storage dates.
7. Storage options
If you need to store your belongings temporarily, look into the furniture repository options in Sevilla. Look for facilities that are safe, clean and suitable for your needs.
Make sure you understand the costs associated with using a furniture repository and check whether they offer additional security measures, such as 24-hour surveillance.
8. Important Documentation
Keep all relevant documents organised. This includes contracts with the mover, insurance agreements and any other documents related to the move and storage.
Having this documentation at hand will help you to solve any problems that may arise during the process.
9. Constant Communication
Maintain open and constant communication with the removal company and the furniture repository. Ask any questions you have before, during and after the move. Clear communication ensures that you are aware of the details and avoids misunderstandings.
10. Personal Considerations and Adaptation
In addition to the logistics of moving, consider personal aspects. Research life in Sevilla, look for permanent housing if you don't already have it, and be sure to transfer utilities such as power and water supplies. Familiarising yourself with the city will help you make a smoother adjustment once you move.
If you dare to move to Sevilladon't forget to pack your suitcase with your flamenco dress and don't worry about your removal. GIL STAUFFER will take care of all the details. Request the estimate of your move to Sevilla by clicking here.
Here is another one post on the advantages of moving to another city.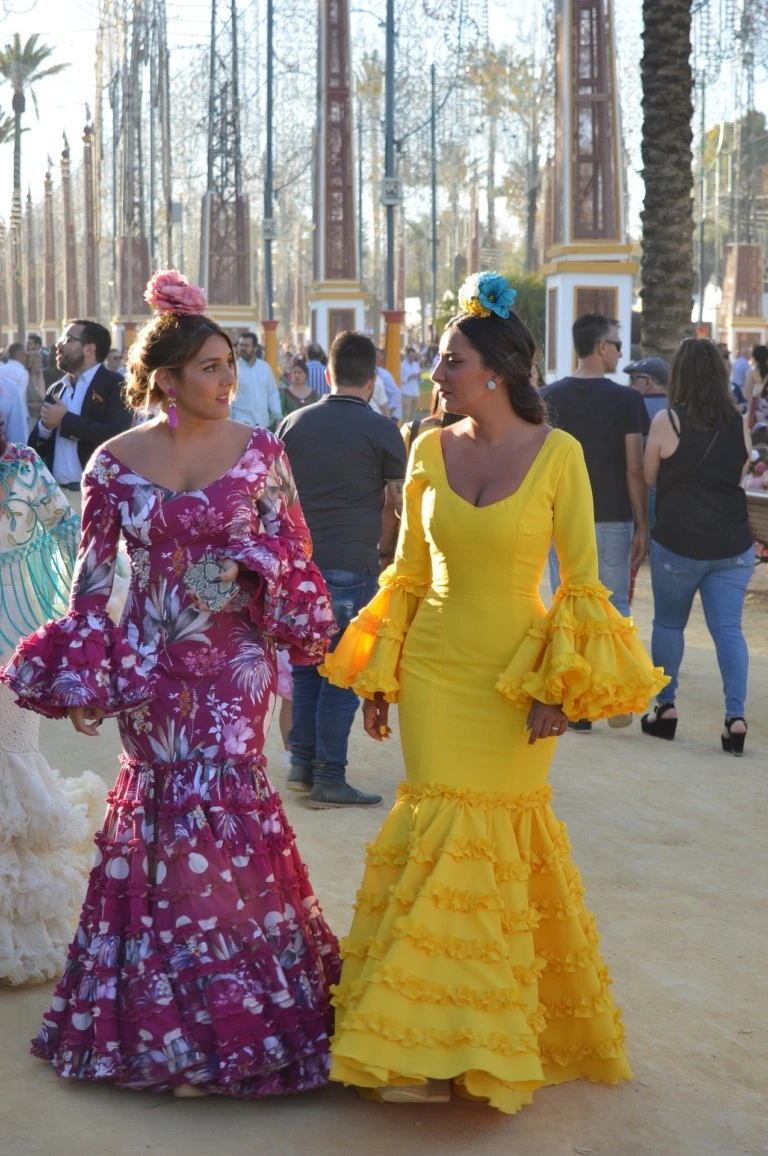 ---
These are tips offered by GIL STAUFFER, your removal company since 1905.