The furniture repository
cheapest and most cost-effective Madrid
Storage in Madrid
Do you need to store furniture, merchandise or any furniture? We have warehouses equipped so that your belongings are always safe.
✓ 24-hour surveillance (personal security and video-surveillance)
✓ Your belongings secured and watched over
✓ Air-conditioned and temperature/humidity-controlled spaces
Gil Stauffer Storage Madrid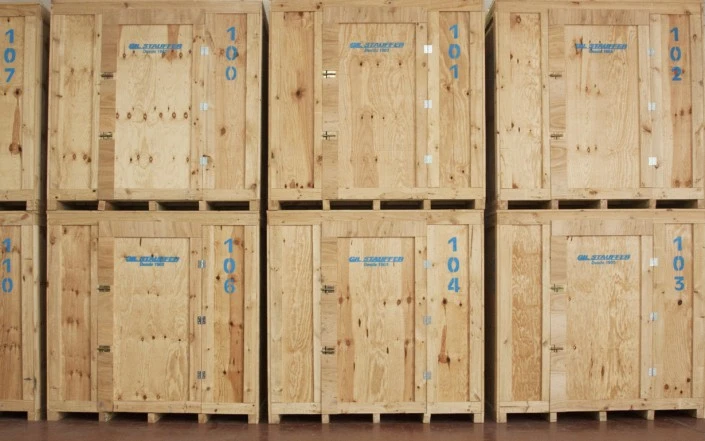 At Gil Stauffer Storage Madrid you can store anything you can imagine. We have spaces for all types of content.
More than a hundred years storing the lives of families and companies.

Freight transport service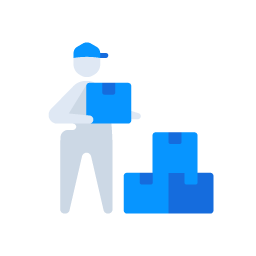 Specialised staff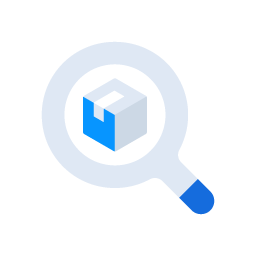 Ensuring privacy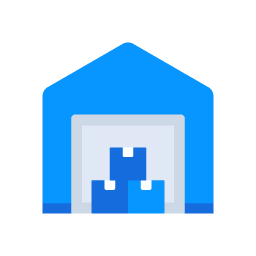 Conditioned warehouses
Do you need a furniture repository?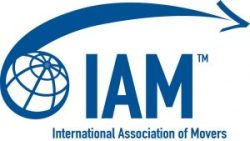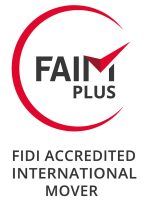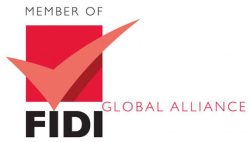 Characteristics of the furniture storage service in Madrid
✓ The warehousing service cheapest and most economical in the area.
✓ Surveillance 24h 365 days a year
✓ Security cameras in all installations
✓ Insurance fire and theft
✓ Spaces made to measure for the client and with all types of suitable containers for each case
✓ Staff for loading and unloading
✓ Service of Order Picking/Preparation
✓ Service of packaging
✓ Inventory and Stock Control
✓ Spaces with and without shelves
✓ 500 m2 and 2.500 m2 warehouses throughout Spain
✓ National and international transport: by land, air or sea
Frequently Asked Questions
This is a warehouse fitted out to store furniture and belongings that are stored in deposits or containers of different materials and sizes. Normally the storage rental involves the handling of these belongings; in other words, a removal to the furniture repository, which as a general rule, is usually temporary, sometimes due to building work, other times due to a delay in the delivery of a property to which we are going to move, an inheritance, a divorce, etc.

There is also the modality of storage rooms or mini-warehousesThe fundamental difference is that this service does not necessarily entail a removal and, in addition, the user has greater freedom of access to the goods stored, as it does not normally involve handling by operators and the user is free to open his own individual container.

One could say that it is a service that can replace conventional storage rooms in private homes.

And for companies, self-employed or entities needing more storage capacityWe also have other alternatives such as metal containers, warehouses with or without shelves, etc. We carry out studies and projects according to your needs.

The most common situations for contracting a furniture storage company are:

When you are going to carry out a work or reformThe removal of furniture and/or household goods is necessary for the duration of the work to be carried out, whether in a private home or in a company.
In the event of a removal This is used for storing items that are no longer needed or that are simply no longer used on a daily basis but which we do not wish to dispose of. Also in the event that we have to leave the home of origin and the destination is not yet ready due to a lack of supplies or pending work. Generally in large removals we will always find the duo of removal and storage.
In claims related to insurance companies, such as incidents caused by damp or damaged pipes, where space needs to be freed up for a period of time to be able to fix the fault.
In cases of inheritances family cases in which it takes some time to allocate the assets to several heirs or other cases that require an undetermined period of time to resolve.
At divorcesThe spouses are to be separated and a determination is made as to what each party is to keep.
Some collectors and celebrities are also customers of this type of storage containers, as they have large collections of trophies and other belongings that no longer fit in their homes.
For companies that need to store certain materials.
In any other case where furniture is required to be kept in a furniture repository for periods longer than one month.

In a nutshell, to store your belongingsSo it is important that you take into account what each furniture storage company offers you and aspects such as whether they have 24-hour surveillances or there are certain health and safety measures.

We also leave you here some tips for removals and storage in furniture repositories.

An expert from the company studies and measures the items to be packed for their stay at storage. Subsequently, a inventory where all the elements to be stored are reflected. After the packaging and the cargo at special containers The wooden boxes, previously treated with an antibacterial and insecticide system, are hermetically sealed in the presence of the customer.

Once the relocation from containers to the GIL STAUFFERshall be stored using vehicles y forklift trucks non-polluting. No other hand shall touch such container until the customer requests it again. When this happens, the process is repeated again in reverse, moving the container to your homeand carrying out the opening and the unpacking in their presence.

In this way, it ensures a minimal handling of the objects, thus reducing the risk of damage.

In any case, the first step is to have an expert carry out a cubic calculation that can provide a quotation with all the aspects to be taken into account. Then, the date of collection will be set and the workers will pack everything in special containers for this service. These containers will be sealed and transported to the furniture storage warehouses until the client asks for them to be opened again.

A furniture repository has several possible uses:

As an intermediate step in a move, while work or bureaucratic procedures are being completed in order to be able to enter the destination address.
As a deposit of goods that for various reasons are going to be stored for a certain period of time. For example, due to inheritance procedures, divorce, professional changes to another city, etc.
As a cubicle for personal belongings that take up a lot of space and are not needed in the home, such as furniture that is no longer in use or miscellaneous objects like artists' trophies, sports equipment, etc.

The needs may vary depending on whether you are an individual or a company.

The storage warehouses can have at their disposal furniture storage service as such and also storage room servicebut, as in our case, other types of services can also be offered. storage and custody.

In principle, the main difference is that the storage room service implies greater autonomy. Here it is not necessary for any expert to come to the home to measure and study the goods to be stored, but it will be the user who is the customer of the storage room who, once the relevant contract has been concluded, shall go to the warehouses with their belongings to store them in their contracted storage room.ado. But it will do this by its own means.

There is no need for the company's own manpower to store the goods. The customer can then go to his storage room as many times as you need, but always within the established timetable. That is to say, it is as if you were renting a room or storage room, one of the common ones that exist on the ground floor of the buildings, and in this case, the handling will be at the client's expense. That is why, these storage rooms are also known as mini-warehouses..

To choose a reliable storage company you should look at several factors listed below:

You should make sure you know where your goods are stored.
Ensure that the warehousing company has constant surveillance.
Insurance should be in place in case of any unforeseen events.
You should know how your furniture is going to be stored, whether it has pest control, temperature controls, etc.
You must be clear that you are dealing with a registered and official removal and storage company.
Remember to look at the reviews and comments but don't give them too much importance, as there are usually a lot of false opinions.
Look for a company that has been in business for many years.

Gil Stauffer has been carrying out removals and storing the goods of hundreds of thousands of Spaniards for over 100 years.