---
What items can be stored in a furniture repository?
There are many different types of objects that can be stored in a furniture repository. Here are some of the most common situations.
A removal is a good opportunity to carry out cleaning of those things that we do not use. You can take advantage of this moment to make a selection of the objects that can pass on to a better life and those that, even if they are not useful on a daily basis, you want to keep.
In the first case, you can make a donation for the most needy, sell them on a second-hand website or, simply, a good job of recycling. The environment will thank you.
In the second case, the best thing to do is to hire a furniture storage serviceThe new storage system, which allows you to store everything you want without it being a hindrance in your daily life and at the same time gives you the opportunity to be able to access these things when you need them.
But there are also other reasons to hire a furniture repository, such as when renovating a home, moving an office, etc. Whatever your reasons, we explain below which items can be stored in a furniture repository and which should not.
What are the objects that we could deposit in a furniture repository?
Some of the objects that can be stored in a furniture repository include:
Large furnitureWe often take advantage of moving house to change the decoration of our home. Old furniture can be donated or disposed of at a recycling centre. But, those that are good and that you want to keep - because who knows if in the future you or your children will have a place to live in - can be donated to a recycling centre. retro in your home - in a furniture repository - they will be perfectly guarded until you decide to rescue them.
Objects of great sentimental valueHow many times while cleaning up do we feel unable to get rid of things that have no economic value, but have a great sentimental value? Wedding dresses, photo albums, school books, etc. Throughout our lives, this type of belongings is increasing and why keep them at home when they can be stored in a furniture storage container?
ToysYou'll probably be sad to get rid of your children's favourite toys. They no longer use them because they have grown up, but they are full of emotional moments and perhaps they will be reused by your grandchildren in a few years' time. The tricycle, the plastic motorbike, the Scalextricthe dolls, the kitchenette, etc.. You can put them in a furniture repository and retrieve them whenever you wish. And the same goes for the cradle in which they slept their first months, the pram in which you used to walk them, the highchair, the playpen, etc.
Glassware and tablewareYou probably have several games that you don't use on a daily basis, but they are beautiful memories for you and you may want to use them on special occasions or perhaps you would like your children to inherit them so that they continue to belong to the family. These are also examples of objects that can be kept in a furniture repository.
InheritancesThat mahogany chest of drawers inherited from your great-grandmother, the huge Murano glass chandelier bought by an aunt on her honeymoon, the silver tea set from your mother-in-law's ancestors, the giant painting you were given in an inheritance distribution, the antique tapestry that covered your grandparents' bedroom wall, an antique mirror that belonged to your ancestors, etc.
ReformsAll kinds of furniture and furnishings in case you have to make a reform in your home.
Company materialAll kinds of furniture and office material in the event of removals or company refurbishments.
Finally, all those objects that do not fit into a modern lifestyle but are not to be discarded can be stored in a warehouse. storage.
What items should not be stored in a furniture repository?
There are some items which, by their nature, must not be deposited in storage depots or by making removals national and international depending on the company you hire. For example:
Chemicals, as they can be dangerous under certain circumstances.
Flammable products, for the same reason.
Plants or living beings that, in general, require care for their survival or conservation.
Food or articles likely to rot or degrade.
Firearms or weapons of any kind that carry an implied danger.
It is also not advisable to store jewellery or high-value items, unless special insurance has been taken out for those specific items.
What are the differences between a furniture repository and a storage room?
It should be pointed out that the furniture repository service should not be confused with a storage room service, so we will explain below what the different types of storage services are. characteristics of each of these services.
The differences between the furniture storage service and that of storage rooms are as follows:
Characteristics of the storage rooms or self storage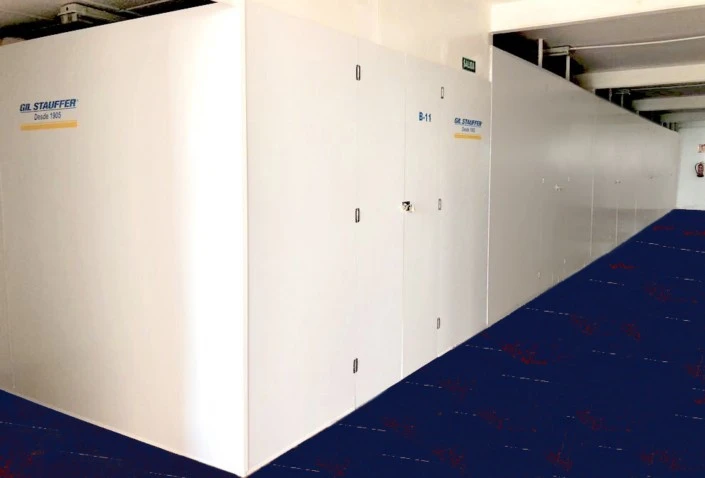 Easy access for the client to his belongings, with his own key and during extended opening hours, including holidays.
Storage in rooms or boxes where the customer can order and place his belongings by himself according to his preference.
Private or business customers who are short of space at home / office and need to use the storage room on a regular basis.
The cost of storage in a storage room is usually higher than that of a traditional furniture repository.
Characteristics of the furniture repositories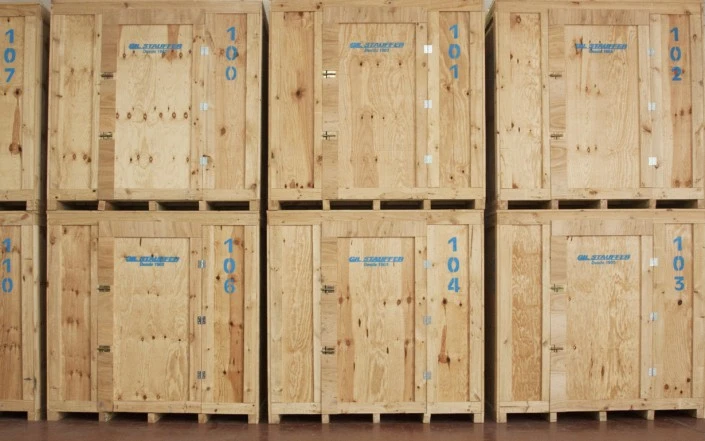 Access is limited in time and usually only on weekdays from Monday to Friday.
Depending on the volume stored, a minimum of two people must be available to move the packages in order to access the goods.
Storage on palletsin wooden containers from 6 to 12 m³ or in metal containers from 33 to 66 m³.
Private customer or company manager who has made a move.
Private or business customer with a lack of space at home / office and you don't need to visit the furniture repository frequently.
More interesting tips related to furniture storage
You may also be interested in:
Reasons for using a furniture storage service
Find out more about the benefits of storage!
Removals, is a furniture repository useful?
Gil Stauffer is a removal company that was founded in 1905 with a furniture storage facility in the centre of Madrid and now has furniture storage warehouses in the main Spanish cities and islands. If you are interested in this service, do not hesitate to request a free estimate. We will offer you a economical, convenient, reliable service y insurance.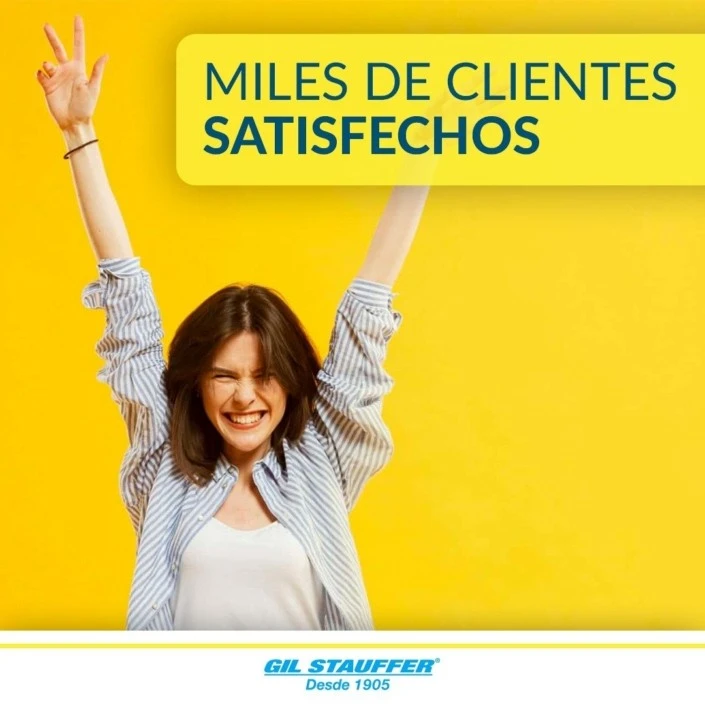 ---
These are tips offered by GIL STAUFFER, your removal company since 1905.