---
Combined removals and exclusive removals How do they differ?
When it is time to move to another city, it is important to consider several factors. Before comparing offers and prices, it is important to decide on the type of service we need and whether, for example, it is more suitable for us to hire a combined or exclusive removal service.
What is a combined move?
A combined move implies that the vehicle that is to perform transport will be shared between several clients; in other words, your belongings will not be the only ones travelling in that lorry or truck. container. This option is more suitable for those users who are not able to fill a container with their belongings.
This type of move is also known as transportation in groupageThis is completely safe, as the different consignments are perfectly identified and labelled. This is a very popular mode of transport because it is also more economical and the only disadvantage is that it is difficult to calculate the exact time it will take for your move to arrive, as it depends on hiring other customers whose belongings are going to the same destination as yours to fill a lorry or sea container. In this regard, moving companies usually indicate delivery times about a month. However, you should never be sure of a date, as this can also vary depending on the origin and destination of the belongings, the resources available to the company, the number of vehicles available, and even the season in which you are moving, as there are always many more removals in summer or coinciding with holiday periods than at other times of the year.
What is an exclusive move?
On the other hand, a exclusive removal is one in which the furniture and personal belongings travel in an exclusive lorry or container and the removal leaves from the origin and arrives directly at its destination with all your belongings. In other words, you do not share the same transport with other clients. This is a exclusive service for you.

Conclusion
If we were to compare the way our stuff travels with the way we travel, we could say that an exclusive move is like travelling in business and a move in combined service how to travel in tourist mode.
The choice is yours!
GIL STAUFFER has been moving lives from continent to continent for more than a century: If you're taking the final step, ask for a quote for your international removals y national with the best professionals! We will help you through the whole process.
Always in our eagerness to make your move easier, we recommend you also read these tips that will surely be useful if you are going to move: Tips for your move.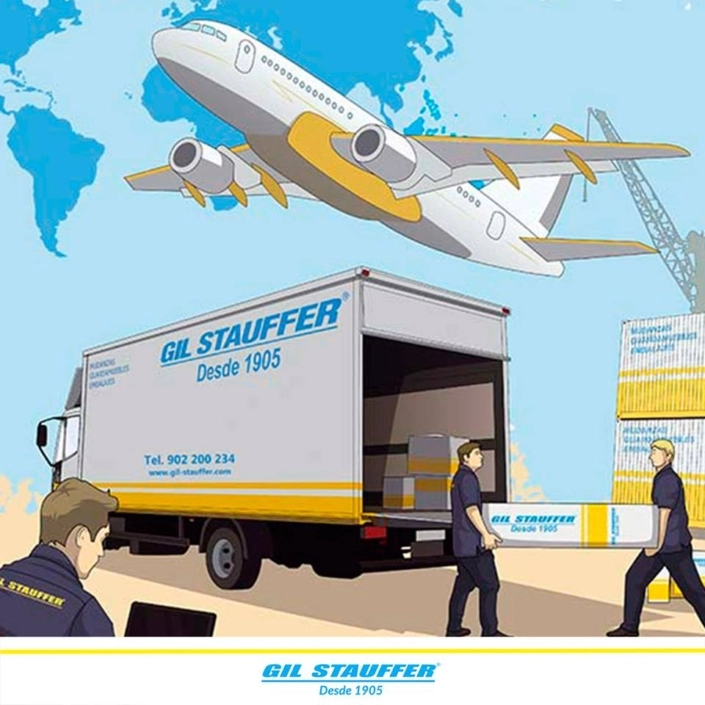 ---
These are tips offered by GIL STAUFFER, your removal company since 1905.