---
In its fifth edition, the exhibition will host more than 150 brands and fifty interior designers and artists.
Marbella Design and Art is one of the most important design and interior design fairs in Europe and the only one that combines these aspects with contemporary art. On its fifth anniversary around 50 local and international interior designers and more than 150 brands will participate, among which will be Gil Stauffer.
The event will be held at the Adolfo Suárez Congress Centre in Marbella between 3 and 13 November; eleven days of a unique show that will host an important exhibition of international contemporary art in common spaces and in some stands. Innovative proposals of excellence and high quality will be presented in an area of 3,000 m² with the singularity that the event entails. A comprehensive experience in which participants will also be able to enjoy a lavish programme of parallel activities. Marbella Design will offer a pleasant journey through its more than 50 spaces, where the best trends in residential and commercial interior design will be on display. contractEach exhibitor will give shape and life to their space with a special decorative intention, using pieces from more than 150 exclusive brands.
The fair will also feature the creative directors Sergio Sánchez and David Jiménez, who will be showing two special projects designed by them: the restaurant area entitled "Medusa" and a very special terrace. On the other hand, the hall of the pavilion will be sponsored and managed by Design Institute of Spain and it will have an auditorium and a multifunctional area dedicated to the networking professional and coworking of the participants.
According to its website, "Marbella Design is an event that looks to the future, taking the best references from the present and the past, but without forgetting the most avant-garde and innovative art and design on the current scene".
In the year in which the brand Gil Stauffer has been in business for 117 years.its participation in Marbella Design 2022 is an action that is both traditional and modern at the same time, thus combining the values of both entities.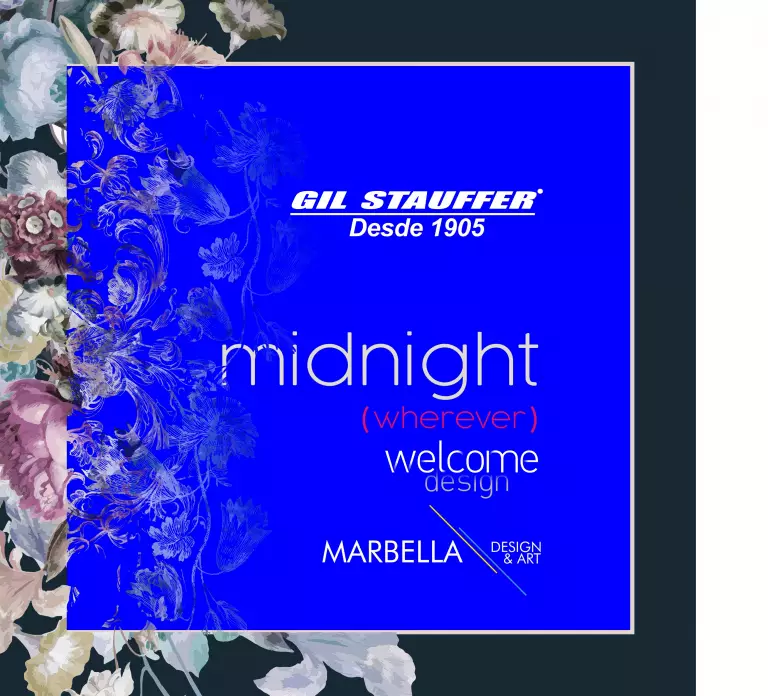 ---
GIL STAUFFER, your removal company since 1905