---
Moving to Toronto, Canada's safest city
Toronto has a population of 38,246,108, making it the largest city in Canada. It is also the country's financial centre and the largest metropolis in North America.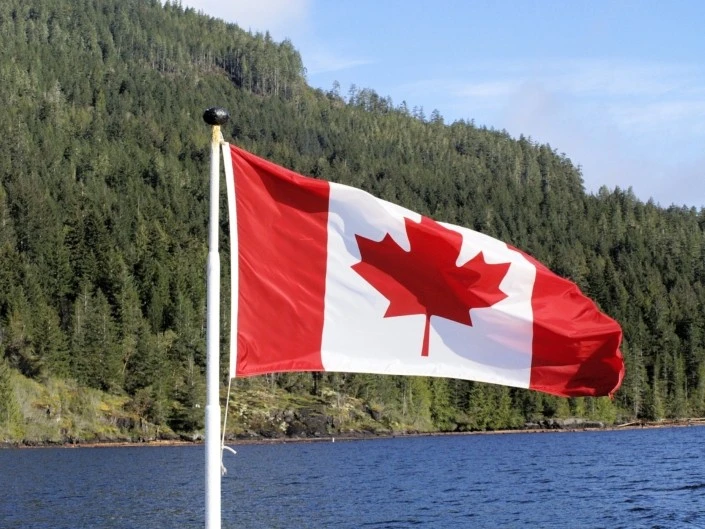 Economic and social issues
Canada is one of the most open countries in the world and the country with the second largest surface area. According to data provided by the Madrid Chamber of Commerce, the growth forecast for 2022 is 4.9% in 2022 to continue in 2023 at 2.6%, in line with the growths of 2017 and 2018, the years before the Covid-19 pandemic.
Its economy is based on the import of products and services to satisfy the demand of all its consumers, reaching more than 500 billion dollars a year. The European Union is its second largest trading partneronly behind the United States.
The entry into force in 2017 of the Integrated Economic and Trade Agreement (CETA), has helped to facilitate the flow of goods and services progressively across the country. Spain's exports to Canada increased by 36.1% in 2020. improving the conditions of access to public procurement for European companies in Canada. As a result, interest increased in various economic sectors: transport infrastructure, renewable energy, water, Smart CitiesThe main sectors are: industrial products, fresh fruit and vegetables, processed food products, wines with designation of origin, the audiovisual sector and educational services.
In this context, Toronto is considered one of the world's leading financial capitals.. It is home to most of the major sectors of finance, business services, telecommunications, media, culture, research, aerospace and transport. Toronto is also home to the head office of the country's largest stock exchangewhich ranks seventh in the ranking world: the Toronto Stock Exchange.
Toronto is also a very cosmopolitan city, and is the preferred destination for migrants heading to Canada. Tellingly, it is the city with the highest percentage of residents who were not born in Canada: some 49% of the city's inhabitants were not born in Canada.
It has some enviable social indicatorsThe city has a low crime rate, a high environmental quality and a high standard of living. All this makes it one of the best cities in the world to live in. But it is also considered one of the world's best cities to live in. Canada's most expensive city.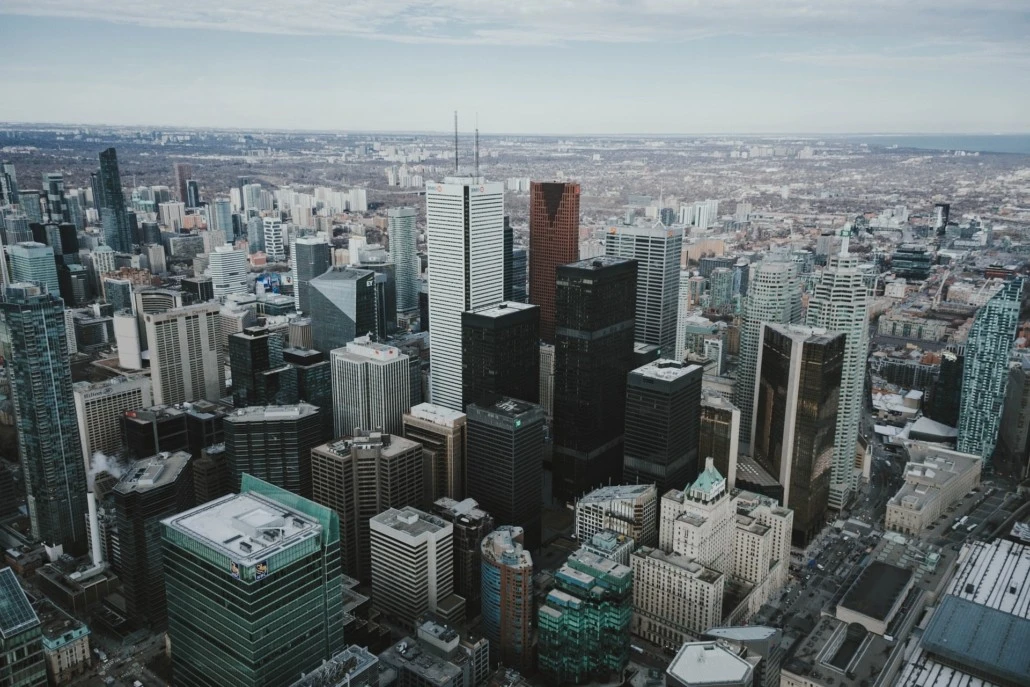 Working in Toronto
For work in Canada in a skilled positionIn addition to the fact that you will need a university degree along with other skills and abilities, the most essential requirement is to have some previous relevant experience in the country. The best way to get around this requirement is to do voluntary or part-time work when you arrive in the country; this way you will have references to offer future employers.
At present, the more attractive markets The best places for skilled professionals in Toronto are: mining, finance and new technologies. It is also on a par with London and Sydney in terms of the best cities in the world in which to pursue a financial career. Toronto is also home to branches and operations centres of some of the world's leading technology companies, such as Microsoft, Blackberry o Apple. This means that graphic design and multimedia production professionals are in high demand.
There is also a significant black market in Canada for unskilled labour, in demand for construction and other manual work. These offers are illegal because they are made without a work permit. However, we strongly advise against this option, as you run the risk of being deported and barred from returning to Canada.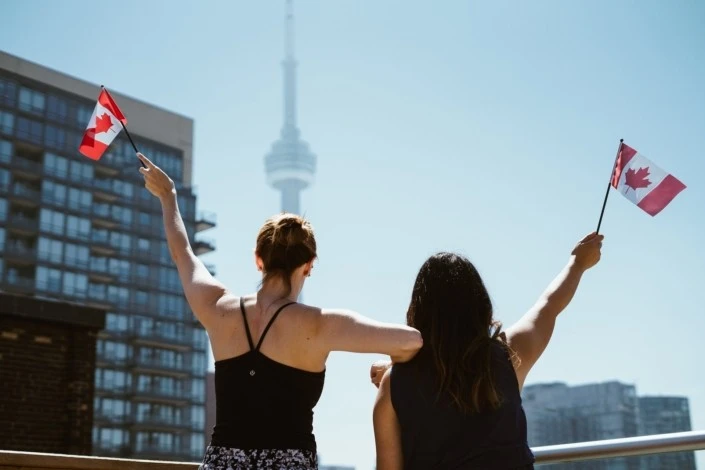 Visas
As a tourist and if your stay is less than six months, you do not need a visa to travel to Canada from Spain. In all other cases, you will need to apply for a visa with the corresponding embassy or consulate.
For the visasThe following rules will apply as of 1 January 2022 Fees ($CAD) as they appear in this list.
To travel as a tourist without a visa it is necessary to apply for the document eTA (electronic Travel Authorisation.
In all cases, it is necessary to present the passport in force.
Health
To enter the country, it is necessary to be vaccinated with the full vaccination schedule against the Covid-19.
Health care is not free for non-residents and is very expensive, so it is very difficult for non-residents to get free health care.ecommendable to travel with health insurance with the widest possible coverage.
For more information, see this link to the Ministry of Foreign Affairs you have all the details and recommendations.
Areas to live in
One of Toronto's biggest problems is a significant East-West divide. If you need to commute to work from east to west, or vice versa, you're going to have to deal with hellish traffic jams and spend a lot of time on public transport. Also, keep in mind that the western part of the country has experienced strong growth resulting in somewhat saturated areas.
Toronto also has a huge number of districts. They are usually classified according to functionality: leisure areas such as Entertainment District (full of restaurants, pubscinemas, discotheques); The Financial DistrictIt has very good services but it is not a residential area; Saint Lawrence Marketwhere you can find a wide variety of expensive fresh and frozen products. delicatessen; Queen west, Fort York, Cabaggetown and a long etcetera. Our recommendation is to find out about the area in which you want to live so that there are no surprises. Some areas have better services, others have better communications, etc.
Tourism
The highlights of Toronto in terms of tourism are as follows: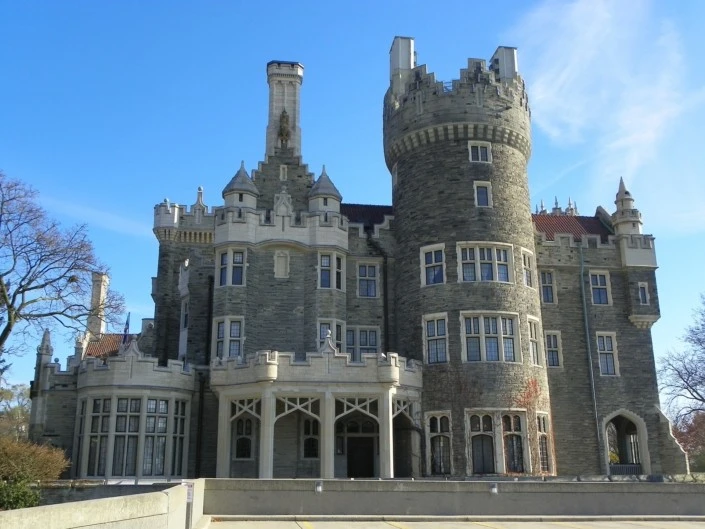 The CN tower which has a revolving restaurant.
The Royal Ontario Museum which is dedicated to culture and nature.
The Art Gallery of Ontariowhich was renovated by Frank Gehry.
The Casa Lomaa sublime castle with seasonal gardens.
The Ripley's Aquarium.
The Toronto Zoo.
The St Lawrence Marketa craft and food market.
Toronto Islandsislands with beaches and leisure areas.
High Parkan urban park with trails and a zoo.
The Hockey Hall of Famea place with mythical objects and interactive games.
Canada's Wonderlanda huge amusement park.
The Ontario Science Centrean interactive museum ideal for children.
The Aga Khan Museuma modern museum of Muslim culture.
The Nathan Phillips Squarewhich has an ice rink in winter.
The Toronto Eaton Centrean old shopping centre.
Scarborough Bluffs Parka small park close to a lake and a harbour.
Harbourfront Centrea huge centre for art, culture and events.
Evergreen Brick Worksa farmers' and nature market.
The Toronto City HallThe Toronto City Hall, a landmark building that houses City Hall and is the seat of Toronto's municipal government.
Woodbine BeachThe beach is a bustling sandy beach where you can play beach volleyball.
The River Humberwhich is ideal for hiking.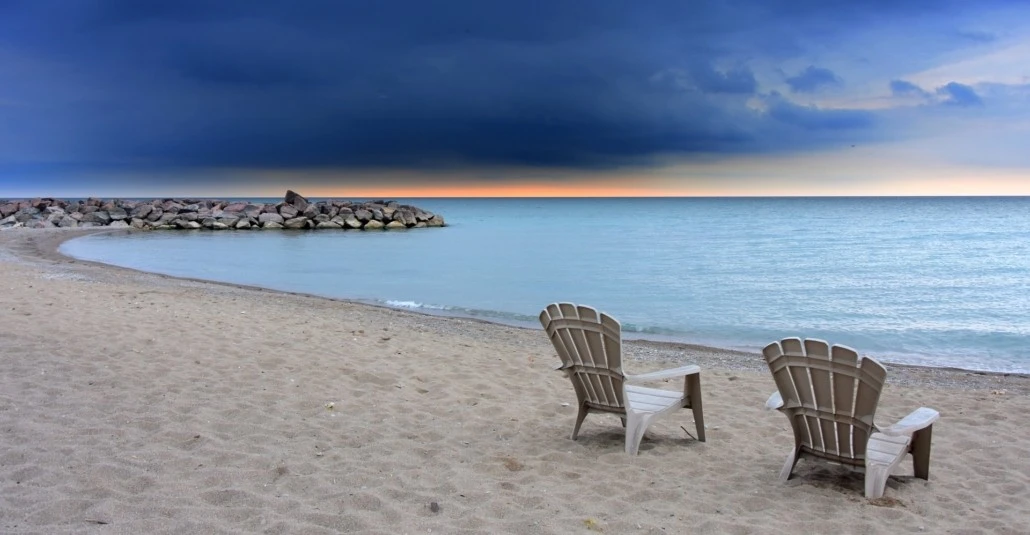 These are some of the options not to be missed, but there is much more to visit in this beautiful city and its surroundings.
Curiosities
Here are some interesting facts about this desirable expatriate destination:
With an area of 9.9 million square kilometres, Canada is the second largest country in the world after Russia and the United States. Toronto is the largest city in the country.
Canada has become the destination for many people looking for improve your language skills Toronto is one of the most sought-after destinations.
Toronto is the world's most populous city with higher percentage of university education.
The tower CN TowerToronto's iconic landmark is one of the tallest in the world at 543 metres high.
The unique royal palace of North America is located in Toronto.
The North America's largest underground pedestrian system (PATH) is in Toronto, connecting more than 1,200 shops and restaurants, 50 office towers, five underground stations, six hotels and some entertainment centres under Toronto's financial district.
According to the Guinness Book of Records56 kilometres long, the longest street in the world, named Yonge Streetis in Toronto.
Toronto is a cosmopolitan and multicultural city full of foreigners, where a multitude of cultures mingle. different cultures and religions. Catholic churches, mosques, synagogues and Buddhist temples can be found along the way.
Toronto is a little over an hour's drive from the waterfall at Niagara Falls.
About 25% of the films produced in Hollywood are shot in Toronto, making it the third largest television and film production city in North America.
The Toronto Islands are considered the largest car-free urban territory in North America.
So, it seems that moving to Toronto is an interesting option, but if you want to know more about this suggestive metropolis, you can't miss out on our podcast of Expatriates in Toronto.
Gil Stauffer has been moving lives from continent to continent for 110 years: If you're going to take the ultimate step, request a quote for your international removals with the best professionals!
More information of interest
You may also be interested in:
Embassies and consulates, when to go to them.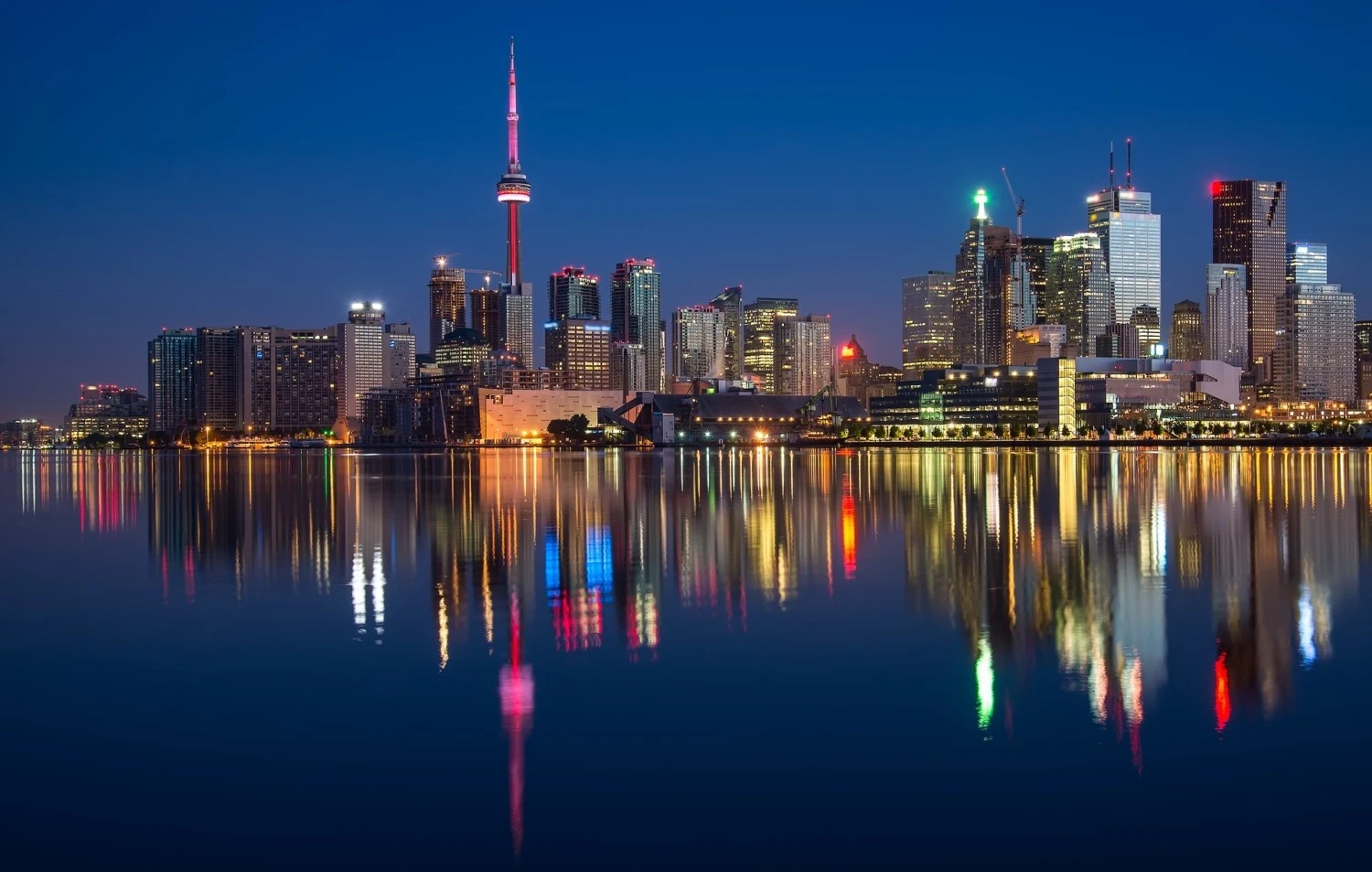 ---
These are tips offered by GIL STAUFFER, your removal company since 1905.